I must begin this post with an admission: I, generally, am not the first person in line to try out a technological advancement. In fact, if I'm being honest, I tend to stick with the tried-and-true, technology-wise. If something works for me, and always has, I see no reason to "upgrade." The thing is, in the 2020s, often, upgrades are forced on you. At times slowly, gradually, with some advance notice, but, nevertheless, forced on you, just the same. And so it is with WordPress.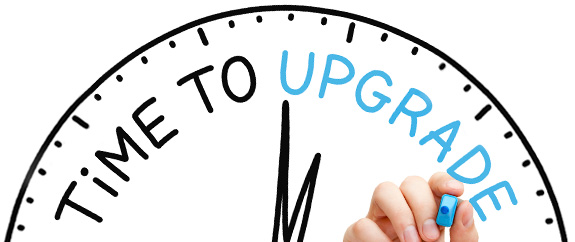 A couple of years ago, I began to notice a new editor in WordPress. "Gutenberg," it was called. I didn't pay it much attention, as the Classic Editor, which I had been using since joining the blogosphere in 2012, was easy and convenient to work with. I had never had any issues with it, and I enjoyed its clean, crisp document-creation functionality.
Then, about a year ago, when I would create a new post, a new editor would pop up by default–Gutenberg. For me, honestly, it was hate at first site. Where the Classic Editor struck me as easy to navigate, efficient, and user-friendly, Gutenberg was an eyesore, confusing, and needlessly "busy." (For those who like the Gutenberg Editor, I am glad! I wish I did!) Alas! There was an option right there on the screen to revert back to the trusty Classic Editor. Which I most certainly did. Problem solved.
Until about a month ago. When I created my last post at the end of March (and now this one here), the option to use the Classic Editor had vanished. Gutenberg was now being forced upon WordPress wordsmiths. Or was it? Surely there must be a way to go back to the Classic Editor. Right?
Sort of. Plug-ins! I researched the issue online, and it appeared as though the Classic Editor was now an easy-to-access plug-in you could add to your WordPress toolbox. But when I looked for it, it wasn't there. Evidently, it used to be–it had been a free plug-in, easy to find and employ. But now? When I selected it, WordPress informed me that if I wanted to have access to the old (and much-preferred) Classic Editor, it would cost me close to $300 per year. That was the apparent cost for adding the Classic Editor plug-in to my customized WordPress menu.
I doubt I'll fork over $300 a year for a plug-in that should be free. So, I am creating this post with Gutenberg. Will I get more used to Gutenberg over time? Surely. Will I ever like it as much, and find it as user-friendly, as the Classic Editor? Not a chance.
But I wanted to take this opportunity to ask the WordPress community: What do you think of Gutenberg? (The WordPress content creator, not the inventor of the printing press.) Do you like it better than Classic?

Also–does anyone know if I am missing something? Is there a way to be able to work in Classic Editor mode anymore without paying $300 a year for the privilege?
I am not one to complain in a post, nor do I usually write about WordPress nuts-and-bolts issues like this. But I genuinely wanted to hear from the wonderful WordPress community on this. Please share your thoughts!
And tonight? Tonight, I feel motivated to open an old-school book–the kind you hold in your hands. The original Gutenberg, from the fifteenth century, surely would approve.
Thanks so much for reading!
–Mike