I am the first to admit–I am not immune to creative dry spells. Indeed, following the publication of The Singularity Wheel in 2018, I have had a dearth of ideas for new novels. Plenty of scenes, scenarios, characters, and situations come and go, but none of them have had the layers, endurance, or promise to propel me to begin a new novel. And so, it has been a frustrating season creatively.
Until last week, when everything changed. It happened as it often has for me–unasked for, unplanned. In fact, it happened one weekend morning, upon first waking up, just before sunrise. I had gone to sleep the previous night without any fresh ideas (or, more accurately, no fleshed-out, workable ones), and yet, somehow, some way, I woke up with the structure, plot, and characters of an entire novel in place. Immediately, I logged on to my PC, opened a fresh Word file, and jotted down all manner of notes. I didn't want to "lose" the idea. The risk is always there that if I don't immediately write the essentials down–especially for an idea that came to me while I slept–they will dissipate, like mist, on a sun-splashed October morning.
So, I wrote–notes upon notes upon notes. And then I closed the file, and let it sit for a while. And then . . . hours passed. A day passed. And I began to doubt. Was this really a good, workable novel idea? Now that I had the benefit of twenty-four hours of hindsight, a day removed from the epiphany of literary revelation, I examined the idea in a harsher, more questioning light.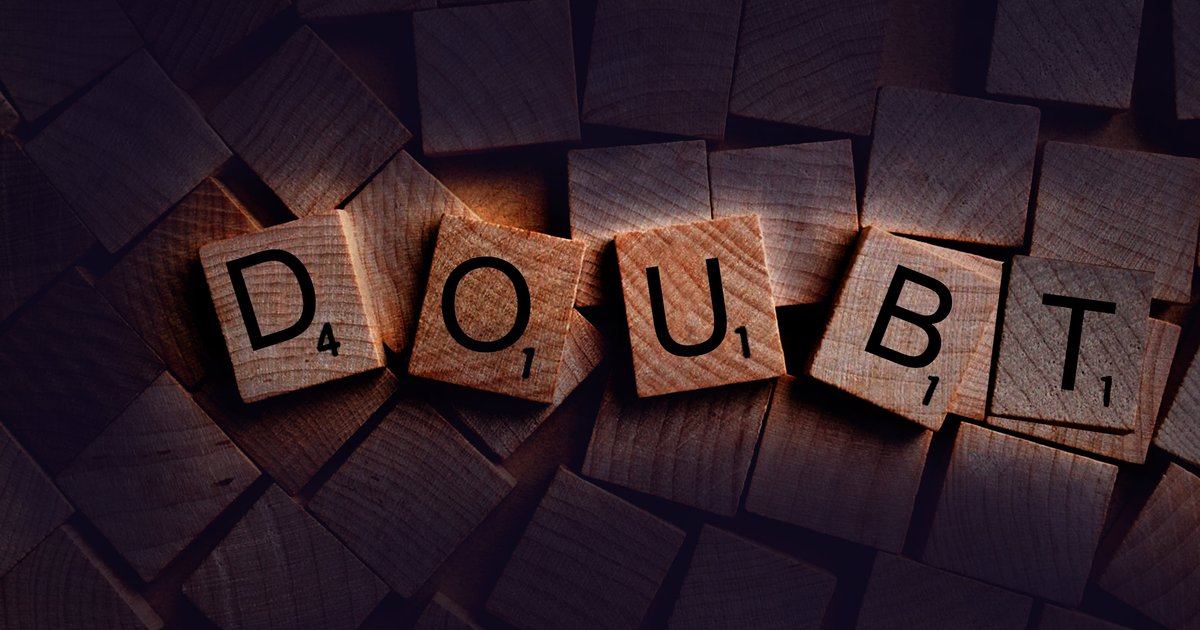 Were the protagonists really convincing? Was the "villain" three-dimensional, and did I avoid the common stereotypes? Was the plot outline tight and structured, or meandering, full of potential pitfalls and tangents? The more I examined what I had, the more I doubted what I had. Had I fooled myself when the idea first hit? Did the unexpected revelation of a new idea blind me to the possibility that what I had was not worth pursuing?
I felt like a pin-pricked balloon, and was tempted to delete the notes file altogether. But I didn't. Instead, I forced myself to open it up and go through everything I had–in painstaking detail. And as I read through it again, an interesting thing happened–I began to grow excited again. The doubts and nagging questions faded into the background, and I came up with new ideas for the plot, for the protagonist. I even created a new supporting character, on the spot. I generated another thousand words of notes, took a sigh of relief, and then . . .
. . . I opened a new document, created a title page, and then moved on to chapter 1, page 1. I began to write. I didn't have a lot of time, but I needed to begin. Surprisingly, the words flowed like water, and I hammered away at the keyboard, almost frantic, my fingers struggling to keep pace with my thoughts. One paragraph turned into two, which turned into three. Dialogue sprang forth, out of the ether. New ideas emerged. The creative process was in full bloom.
And I was reminded, again, of a truth that every writer understands. Doubts and insecurities are our constant nemeses. Every writer, every artist, is plagued by the same questions: "Does it work?" "Does it make sense?" Is it any good?"
The initial splash of inspiration, so glorious when it first strikes, is replaced by second-guessing and hesitancy. The morning after the epiphany is a time fraught with peril, when, if we're not careful, we might sabotage our fledgling idea before it has chance to take flight. Before it has an opportunity to be told.
The only way to push through is to write, to cast aside the doubts and the questions, and to key in the first sentence, and then the second, and then the third. And to keep going. And, all the while, to have faith, to believe–that, eventually, the toil will be worth it and a story will be told.
Here's to creativity. Here's to ideas that enthrall and excite, and motivate us to make something new.
Thanks so much for reading!
–Mike